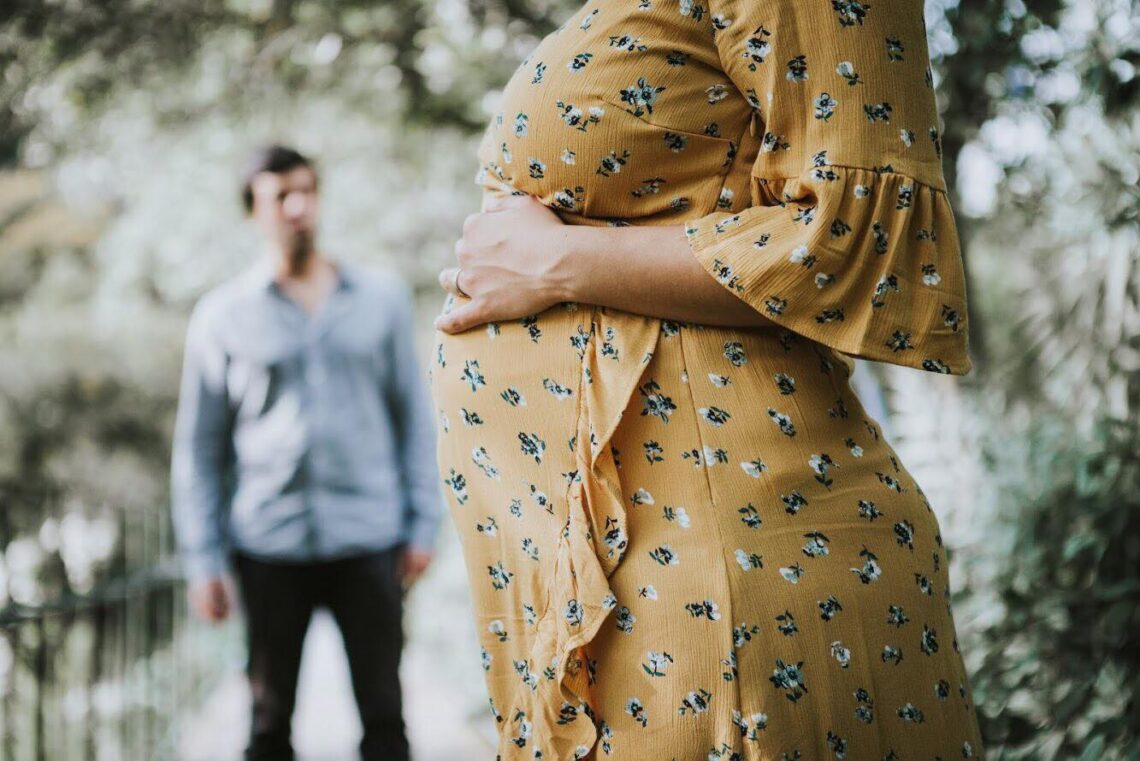 What's a doula and why have one?
If you are pregnant and preparing yourself for your birth, you may have come across the word 'doula' and asked yourself 'what on earth is a doula?' and 'should I have one?' Well, I thought I'd put together some thoughts on the matter, and hopefully provide some clarity on the subject!
In a nutshell, a doula (also known as a birth companion, birth coach, or post-birth supporter – but I prefer the term doula!) is a companion who is there for support of the mum to be and partner, by providing continuous care before, during and after birth.
The support a doula can provide can be in the form of information (by sharing knowledge and signposting sources of further information), advocacy (by helping families navigate discussions with the medical team about the birthing person's and baby's care), physical support (by providing massage, acupressure, guidance with movement, etc), and emotional support (by actively listening to the concerns and also hopes the families we're supporting may have, and by being there for them with an open mind).
But a doula is so, so much more than that!
A doula is a woman (or could be a man, actually) who devotes herself to being of service to families during this tender and important time in their lives. Doulas fill a role that women have always needed throughout history, by preserving and perpetuating the grassroots or traditional ways of making a birthing person more comfortable, of coping with pain, of progressing or slowing down labour, etc., and also by providing the parents with the support and care a village or community would provide in days gone by, when families lived closer to each other. We do this by looking after older siblings, preparing meals, helping with breastfeeding and so much more.
In this way, doulas can be described as 'lay midwives', in that we are guardians of birth as a powerful, beautiful transition to be experienced and celebrated, with love, support and care. We are keepers of ancient knowledge and techniques that have been used for centuries by and for birthing women.
Doulas are not clinical or medical staff (nor do we pretend to be). We are skilled, experienced and most of us are trained by recognised training organisations in our work, but we are not medically trained. This means we don't diagnose or treat. Our remit is that of the practical and emotional needs of birthing folk and their partners.
We work alongside (and not instead of) midwives and medical staff to provide the best support and care for women, and we are also there to help women and their partners navigate the medical system, whilst advocating for their wishes and hopes.
Okay, but what does a doula do
Again, in a nutshell (because there is too much a doula does to be included in a blog post), during pregnancy a doula helps women connect to their pregnancies and their changing bodies, celebrating with them just how wonderful and strong their bodies are as they literately shapeshift to grow their babies, and in empowering and nurturing the mind to the intense experience of childbirth and the transition to motherhood. They also provide support in preparing their birth intentions (or birth plan) regarding, for instance, where to birth their baby, pain relief, interventions, cord clamping, skin to skin, etc.
During birth, amongst other things, a doula provides support in making a birthing person more comfortable, sharing methods of coping with pain, and techniques for progressing or slowing down labour. A doula will also bring the partner into the picture, supporting and empowering them in playing an active role in the birth of their children. We will also be an advocate for your preferences and help you navigate any choices that may arise.
After birth and during the postpartum period, a doula provides support with breastfeeding, looks after older children, ensures the family is well fed and looked after as they welcome the new baby into their lives and routines (if routine is even the right word for this!)
Importantly, doulas are agents and firm believers of informed choice, and so we provide women and their partners with information and knowledge to help them make the decisions and choices that are right for them, their baby and their birth, as well as answer any questions and help appease doubts during the whole process.
And we listen. We listen to your hopes and dreams, as well as your doubts and concerns, and we listen to your birth story when you're ready to recount it.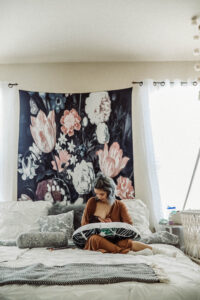 If all I've written so far hasn't been enough to clarify why someone would choose to have a doula, here's a little bit more.
The simple presence of a doula during labour can support women in feeling prepared for (and excited about) their birth. A doula can help women and their partners feel safe and empowered during birth, enabling them to make the right decisions for them and their baby, and a doula will support women to feel confident in their bodies and their ability to birth their little ones.
Overall, having a doula can aid you in having a positive and wholesome birth and postnatal experience. There is evidence that shows that having a doula can minimise the likelihood of having an induction, caesarean or an instrumental birth, and that it can reduce the need for pain medication or epidurals during birth. Further research has also revealed that births supported by a doula tend to be shorter.
Finally, there is evidence to show that doulas have a positive impact on breastfeeding (establishing and perpetuating) rates, and on maternal mental health, with lower incidence of postnatal depression.
Broadly speaking, there are two types of doula; birth and postnatal.
A birth doula will provide the support mentioned above during pregnancy and the birth, and will typically also provide at least one postnatal visit.
A postnatal doula will provide the support mentioned above during the postpartum period and early days of mother/parenthood.
However, there are other kinds of doulas (though these are not yet as common) like termination or abortion doulas, and loss or bereavement doulas for those facing miscarriage or stillbirth.
And then there are even more kinds of doulas outside of the birthing world, and in fact sometimes in the other end of the cycle of life; death doulas, providing care for those terminally ill and their families.
I've even heard of someone having a tattoo doula!
Doulas are for hippies and new age people – nope. There's a doula for everyone. Doulas support families in their preferences; homebirth, birth centre or hospital birth, birthing pool or no birthing pool, elective caesareans, you name it. We very much see supporting families as it being all about them (the families), and not about ourselves or our preferences, and the support we provide is non-judgemental.
Doulas are for the rich, and the (white) middle class – again, nope. Doulas are for everyone and anyone, from every walk of life. In fact, a lot of us will work with families on payment plans to make doula support accessible, work for reduced rates or even pro bono to accommodate special circumstances. There is even a growing movement called Doulas Without Borders devoted to providing free of charge support to vulnerable women (survivors of domestic/sexual violence, female refugee and asylum seekers, women experiencing homelessness, survivors of human slavery, trafficking and sexual exploitation, women under 20, etc.)
If you're still not sure about what a doula is or why have one, reach out to the doulas in your community, and invite them for a cuppa. We love to chat about our work and we'll be happy to discuss it with you 🙂