Prenatal You
Prenatal Doula support

You're pregnant! Many congratulations!
As you go through your pregnancy and all the emotions that come with it, you may find yourself in a world of questions, decisions to make, preparations, expectations and hopes.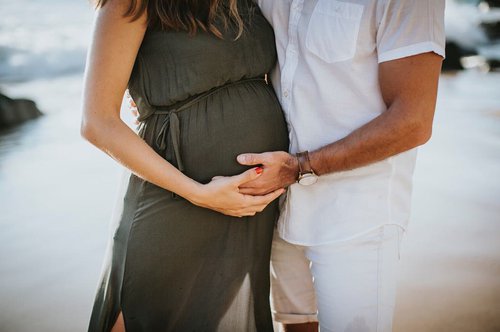 Photo by Softbox Photography
It can all be a little overwhelming, so I'm here to support you in preparing for meeting your new little one, and to remind you to enjoy and celebrate this moment in your life, whilst also ensuring you feel confident and empowered. So, let's put the kettle on and chat through your hopes and dreams for your birth and baby, and allay any concerns that may be niggling at you.
I'm here to answer any questions about pregnancy, birth and postpartum, to point you in the direction of useful information, research, and resources, to help you prepare for your birth and arrival of your baby including exploring your options, and to support you in putting together your birth intentions and preferences, so that you may feel calm, supported and confident about the beautiful journey you're on.
I'm also here to mark and honour your pregnancy, celebrate your beautiful bump, and to support you in connecting to your changing body and to those around you. And to help you find and create the circles of support and care that will support you in the postpartum period.
If I'm going to be your birth doula, during the prenatal period, in my visits we (as in you, me and your partner if you're having one at your birth) will get to know each other a little bit better so we can all feel comfortable in each other's company when the big day or night comes. We'll discuss anything you'd like about your pregnancy and birth, and we'll chat about your preferences and intentions so that we are all on the same page.
During the prenatal visits - and if it's something that interests you - we can also explore different exercises for managing the intensity of birth (like visualisations, affirmations, touch and massage, etc.), and have fun preparing things like a bespoke birth massage oil for you.
It can be a lovely time and opportunity for getting prepared and excited about your upcoming birth.



Prenatal consultation
1.5h prenatal session to answer your questions about pregnancy and birth, and to help you prepare for birth and postpartum
£30
Mother Blessing


A beautiful celebration of you and your bump, by gathering around you your friends and family to pamper, nurture and support you, the mum to be!
This can also be a great opportunity to form a community of support for your postnatal period.

Click here, if you'd like to know more about mother blessings.


Starts at £60
---