Nurturing Fertility - Support Group
After nearly two years of trying for a baby, with all its ups and downs, love, grief, anxiety, doubts, support and encouragement from loved ones and also feelings of isolation, I've decided to create a space where those who have been hoping for their babies can gather, be heard and seen, and receive from and give support to others who are also on a fertility path.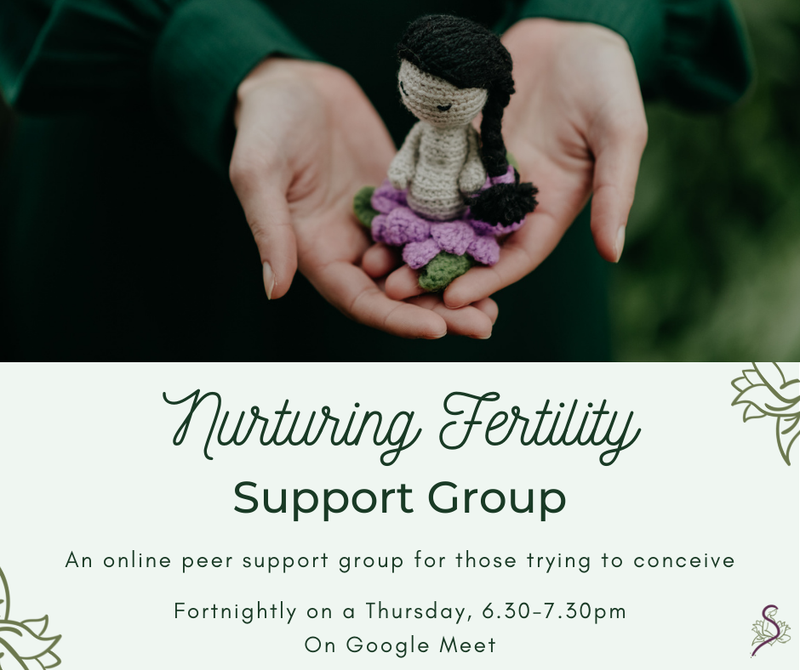 This is an online peer support group for anyone who is trying to conceive, who is experiencing the ups and downs of a fertility journey, and who would like to meet and support others who are also hoping for their baby.
You are welcome to join no matter at which stage of your journey you're at, and whether you're going down the natural route or the assisted fertility route (or both). Partners are very welcome too.
We'll meet fortnightly on a Thursday, from 6.30pm to 7.30pm.
This group will gather online on Google Meet to ensure distance is not a barrier to you accessing support and care during this emotional time. Details will be sent by email once you've signed up here. Grab yourself a cuppa and a biscuit, sit comfortably, and join in for mutual support.
Donations are welcome here, but I don't wish finance to be a barrier to you accessing the support you need. So if a donation is too much for you, please still feel free to join. The suggested donation is £3 per person.
Please remember to sign up here each fortnight :)
Looking forward to meeting you,
Sara
---